About Robert L Kelly General Insurance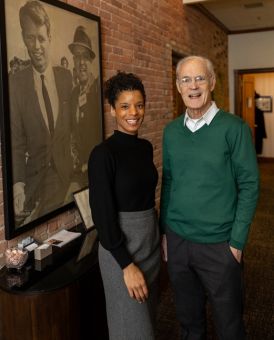 Who We Are
The origins of Robert L Kelly General Insurance go back to 1964 when Robert L. Kelly bought a small, independent agency from a retiring Travelers Insurance agent. Robert Kelly's sons, Joe and Mike, bought the business in 1992 and in January 2021, Joe's daughter, Jacquie, became a partner. Robert was dedicated to delivering the best-priced insurance coverage, in a customer-friendly atmosphere, with family-friendly service. Three generations of our family have stayed true to that commitment because we have always believed that our clients are an extension of our family, the Robert L. Kelly Insurance family.
What We Do
At Robert L Kelly General Insurance we do the busy work of insurance so you don't have to. From finding you the best-priced coverage to managing your payments or following up on claims and cancellations, we are a full service agency. We offer specialized services to our customers that large agencies cannot. That is the advantage of working with a family-owned, independent agency.
You'll want to be part of the family at Robert L Kelly General Insurance! Give us a call at 315-425-8101 or contact us through one of our quote request forms.We'll be happy to answer any questions or concerns you may have.
We are a Trusted Choice agency and have been a member of BIG I NY (New York's Association of Independent Insurance Agents) since our beginning.